THROW AWAY YOUR TORQUE WRENCH
Use ETA-Approved cordless impact wrench to setup stud anchors, report generated automatically to keep the consultant happy.

Over-torqued and under-torqued anchors are among the most common causes of failed jobsite inspections
Torque: hard to see; easy to neglect. When it comes to anchoring in concrete, applying the right torque is critically important. In other words, if an anchor is not set with the specified torque, it is only a matter of time before defects appear. The American Construction Inspector Association (ACIA) ranks over-and under-torqued anchors as the number-two reason for failed jobsite inspections.
There are many reasons for why the specified torque would not be reached in reality. One of them being speed: with scheduling pressure increasing, finding the time to carefully set and check every single anchor is practically impossible. On top of that, experienced jobsite professionals are not always on site.
*Currently designed for select sizes of Hilti HST3 & HST2 anchors only.  Contact Hilti for details.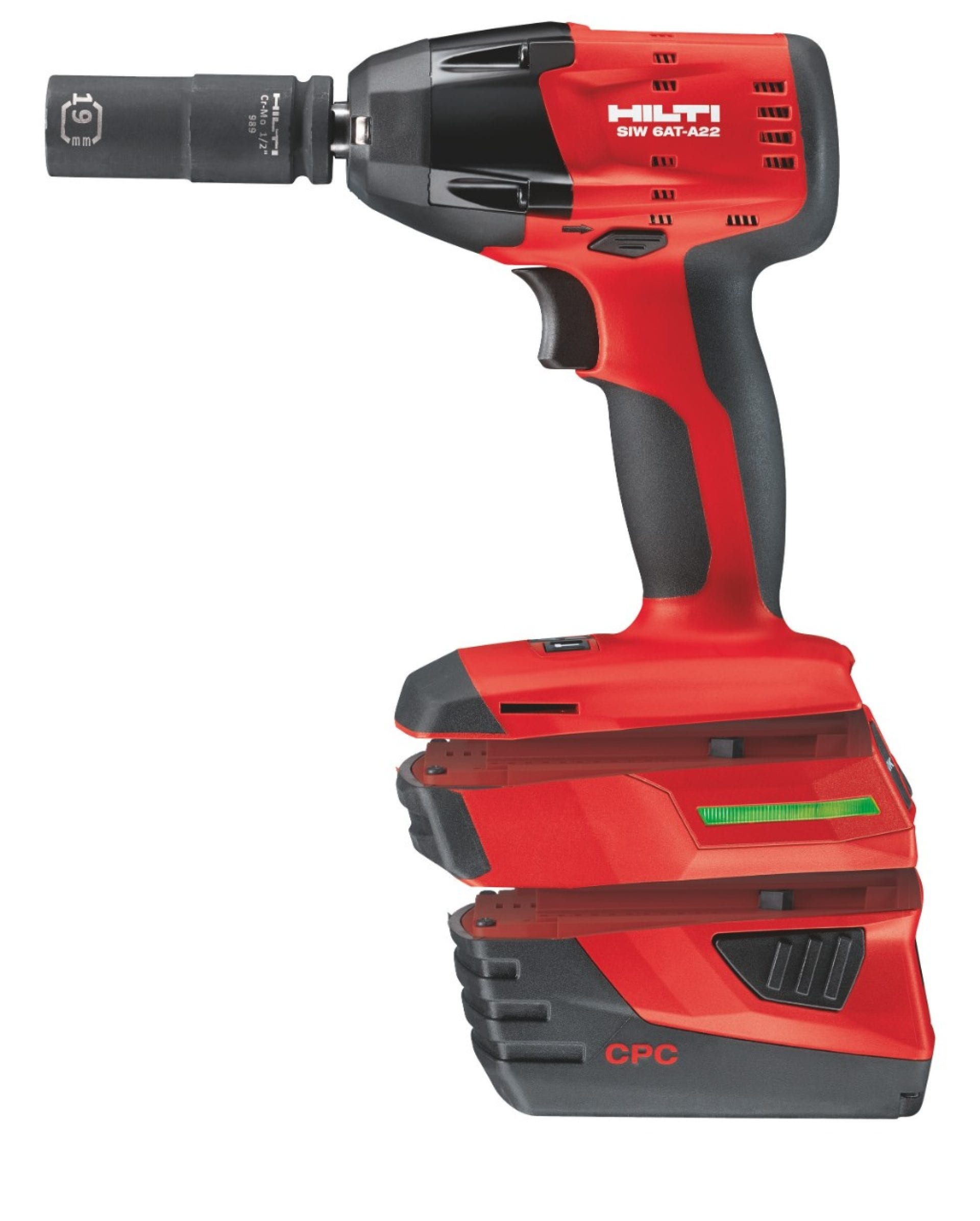 The AT system is made up of four components:

SIW 6AT-A22 cordless impact wrench: it looks and works like the Hilti SIW 22-A cordless impact wrench but with intelligent electronics, a more robust anvil and a sleeker front part which can reach into tighter spaces.
SI-AT-A22 module which is a small, very light interface which slots in between the impact wrench and battery and crunches live data from the SIW 6AT-A22 to recognize when an anchor has been correctly installed.
Documentation software so that the SI-AT-A22's job history can be transferred to a PC and used to create a detailed installation certificate.
Stud Anchors for example Hilti HST 3, HST 2.

AT-ready tools are equipped with the sensors and on-board intelligence to confirm if an anchor has been torqued according to ETA approvals. The operator simply inputs which anchor is being used – as easy as scanning the box with the SI-AT-A22's integrated barcode reader – and the tool does the rest. Afterwards, the tool can be connected to a computer to instantly generate an installation report, offering inspectors and specifiers a guarantee that the work has been carried out exactly as specified.