HOW TO DESIGN MODULAR SUPPORT SYSTEMS FOR EARTHQUAKE ZONES
Products, services and software for seismic applications
We usually only hear about earthquakes when they're really devastating, but in reality they're happening everyday all over the world.
So to prepare for this, the construction industry's codes (NTC 2008 and Eurocode 8) now also require non-structural elements and technical installations to be seismic resistant.
This includes all public buildings such as hospitals, shopping malls, hotels, and schools.

THE PHYSICS OF AN EARTHQUAKE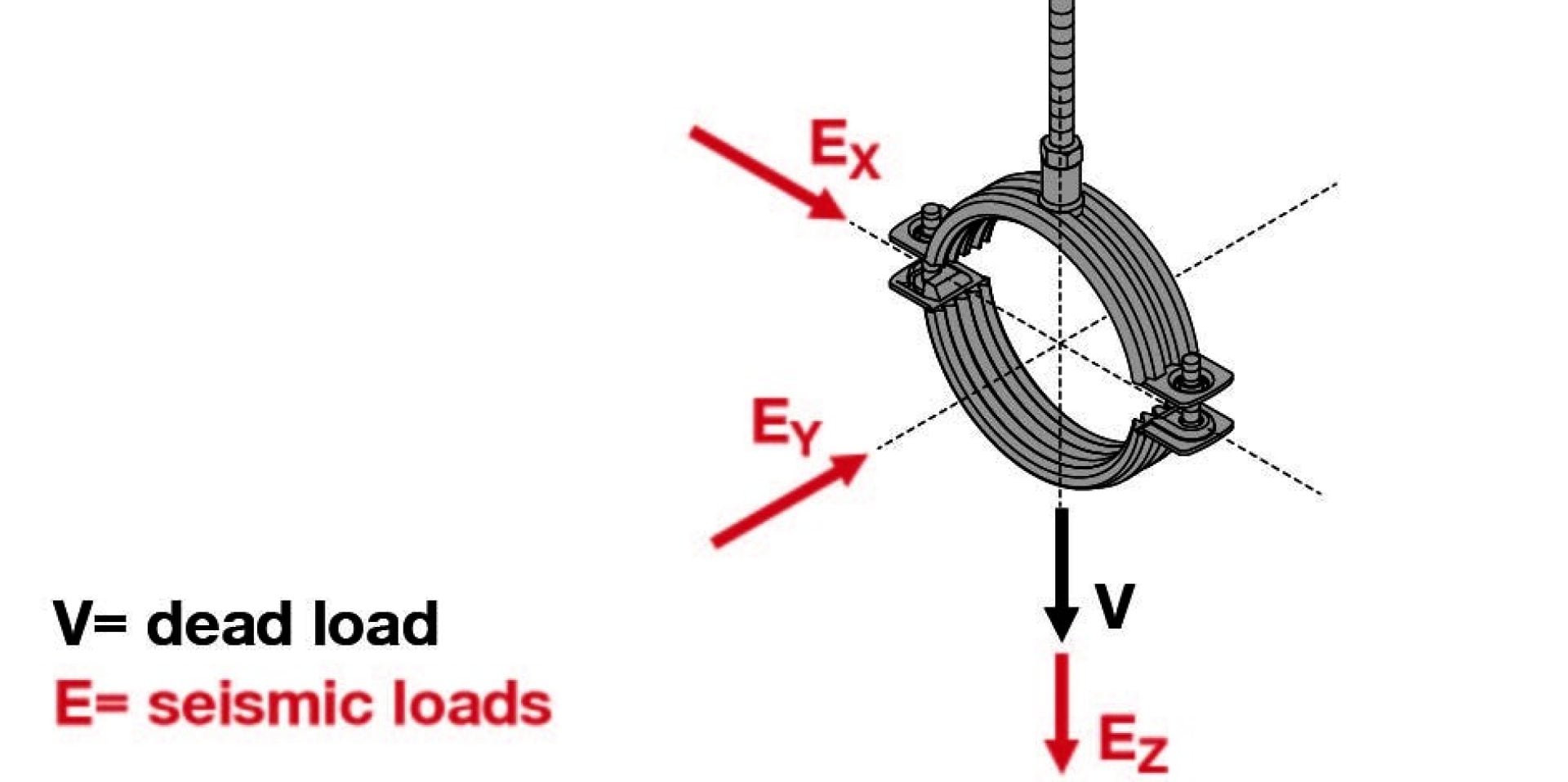 An earthquake generates additional loads on the pipeline in all directions.
Loads on the horizontal plane (Ex and Ey) are generally the most critical for the pipe support.
Building codes (such as EC8, IBC) provide simplified methods to calculate the seismic loads based on an equivalent static analysis.
According to most building codes the additional vertical seismic load does not need to be taken into account.
To withstand these horizontal forces, modular support systems must be sufficiently rigid or designed with bracings arranged both in a longitudinal and transversal direction and suitably anchored to the base material.