ONSITE TESTING FOR REBAR AND ANCHORS
Hilti's onsite tests for post-installed rebar and fastenings

You need to carry out onsite testing for rebar and anchors if you don't know the load capacity of a base material.
This is if a base material isn't covered by ETA guidelines or by Hilti technical data – such as when the base material is old or damaged concrete or rock.
Onsite testing calculates the design resistance of a base material and can determine which anchor system is right to use for your installation.
Onsite testing can be carried using a destructive pull-out test or a non-destructive proof load test.
WHEN TO CARRY OUT ONSITE TESTING
You can use onsite testing in the design phase and after installation of a fastening system.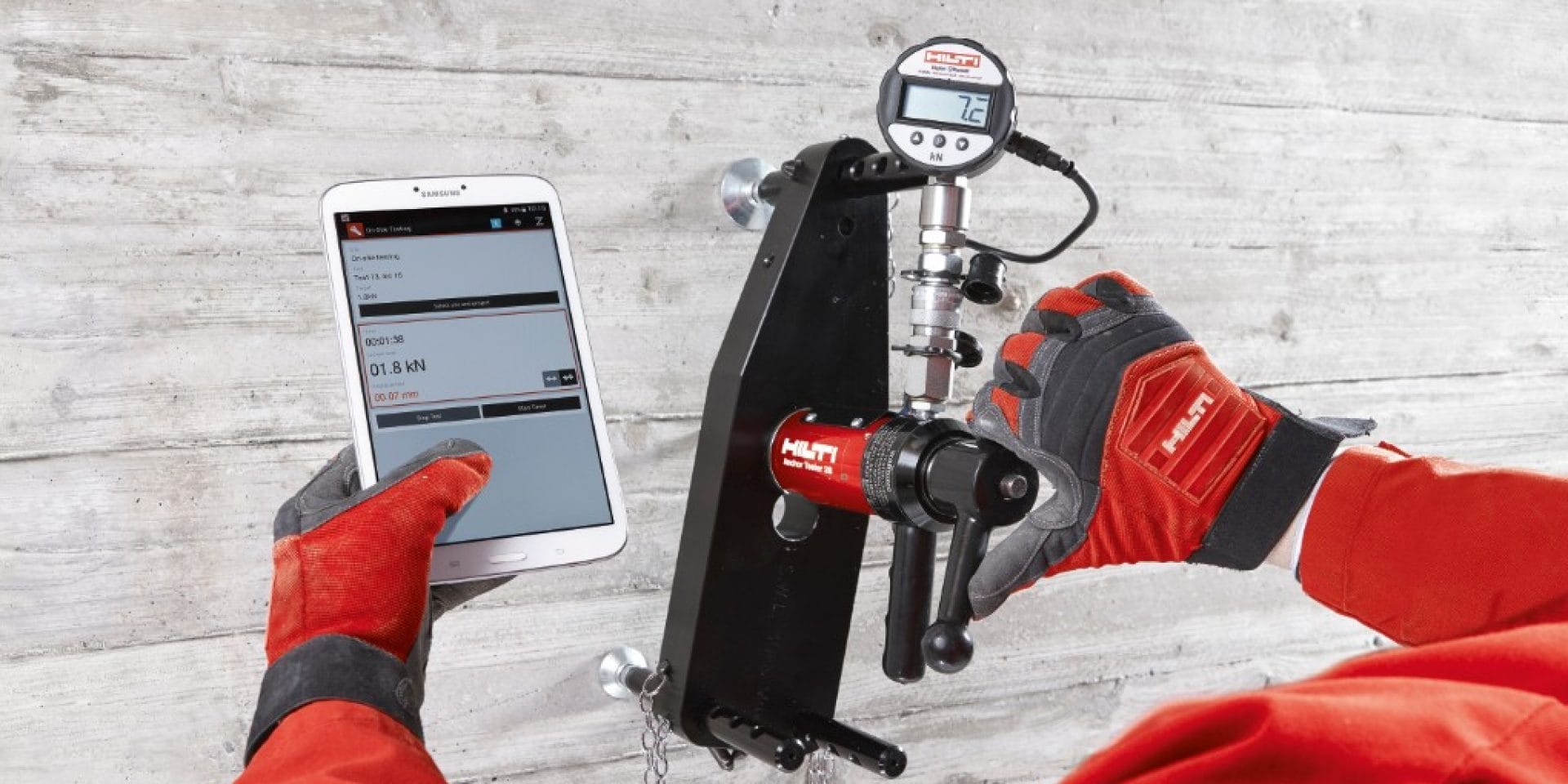 Onsite testing during design phase
During the design phase – determine the resistance of a base material and which fastening system to use.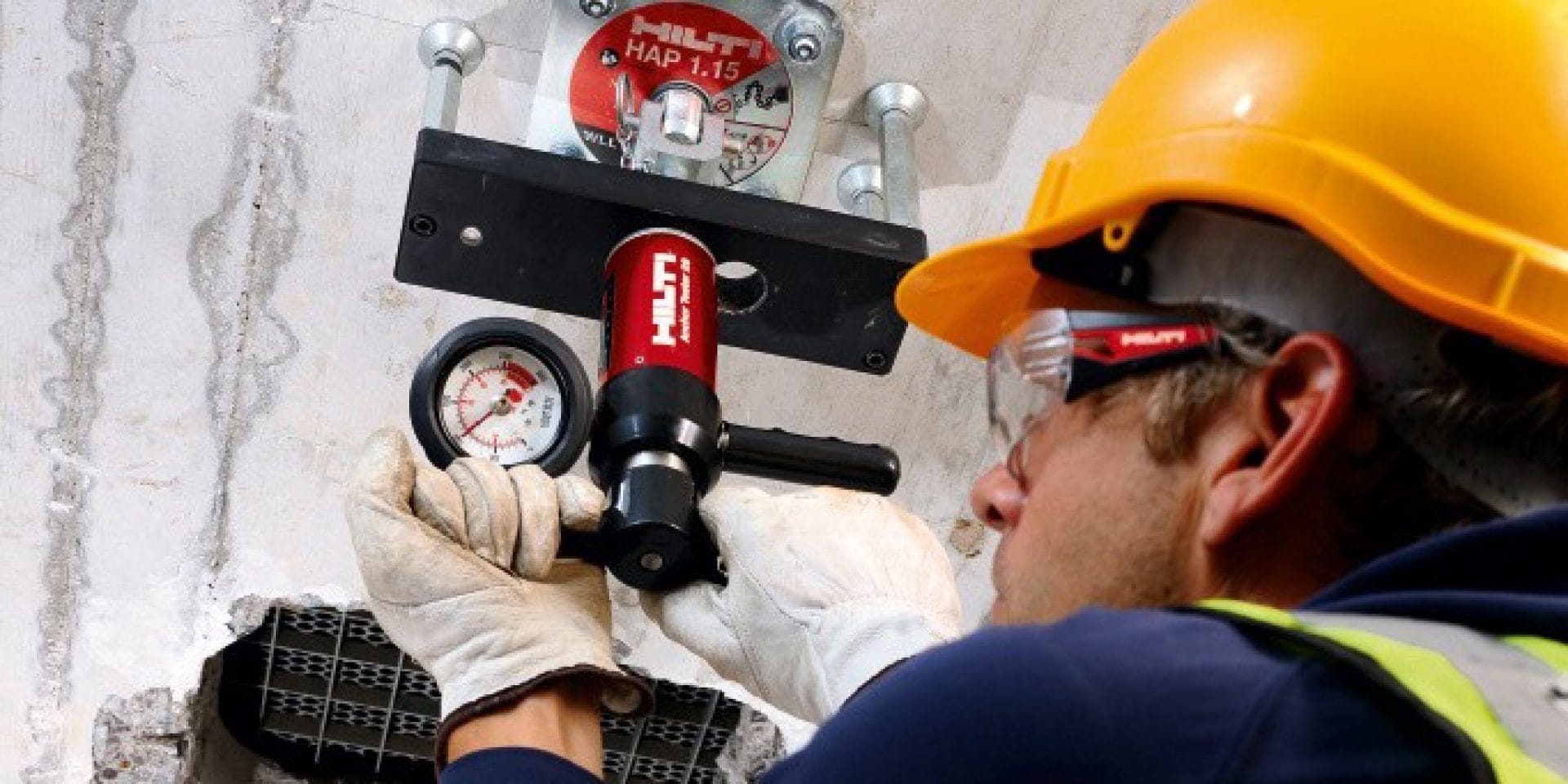 Onsite testing after installation
After installing anchor systems – determine quality and safety. This can be required by building owners or to ensure compliance to local guidelines.

WHAT DO I GET AFTER ONSITE TESTING
We give you a detailed written test report and evaluation report, with technical data from the test.
Other benefits of onsite testing:
Be sure that the load resistance and quality of a design is OK.
Determine the resistance values of an unknown base material or of base materials, which are different and not in the original approval document.
Check the quality and safety of post-installed rebar and fastening systems after installation, by testing part of the installation.
WHO CARRIES OUT OUR HILTI ONSITE TESTING
At Hilti our onsite testing is carried out by trained Hilti engineers.
We work with you onsite and work with accurate and regularly calibrated test equipment to ensure reliable results.
We adapt our onsite tests to your own requirements.