HOW TO STAY SAFE FROM VIBRATION ON THE JOBSITE
Hilti's health and safety training for construction sites

Using hand-held power tools can lead to hand-arm vibrations (HAV) and cause damage to circulation in your hands and forearms plus other medical HAV conditions.

WHY TAKE THE COURSE
Our Hilti Vibration Training gives you an overview of the risks caused by HAV and how to prevent them – using the STOP principle.
Our training also offers advice to jobsite supervisors. Find out how to calculate the exposure to vibration and how to then select the right tool for the job.
As an employee it's important to understand how to avoid risks on the jobsite.
As an employer it's important to understand your legal obligations to assess and reduce risks onsite – and to train your employees to avoid them.
This training course is a practical hands-on training, tailored to your needs.
At Hilti we have decades of experience working onsite with our customers, all over the world, every day.
We understand the dangers, challenges and solutions onsite for health and safety. Our trainers are certified engineers and specialists with years of experience.
WHAT CAN I TAKE AWAY FROM THE TRAINING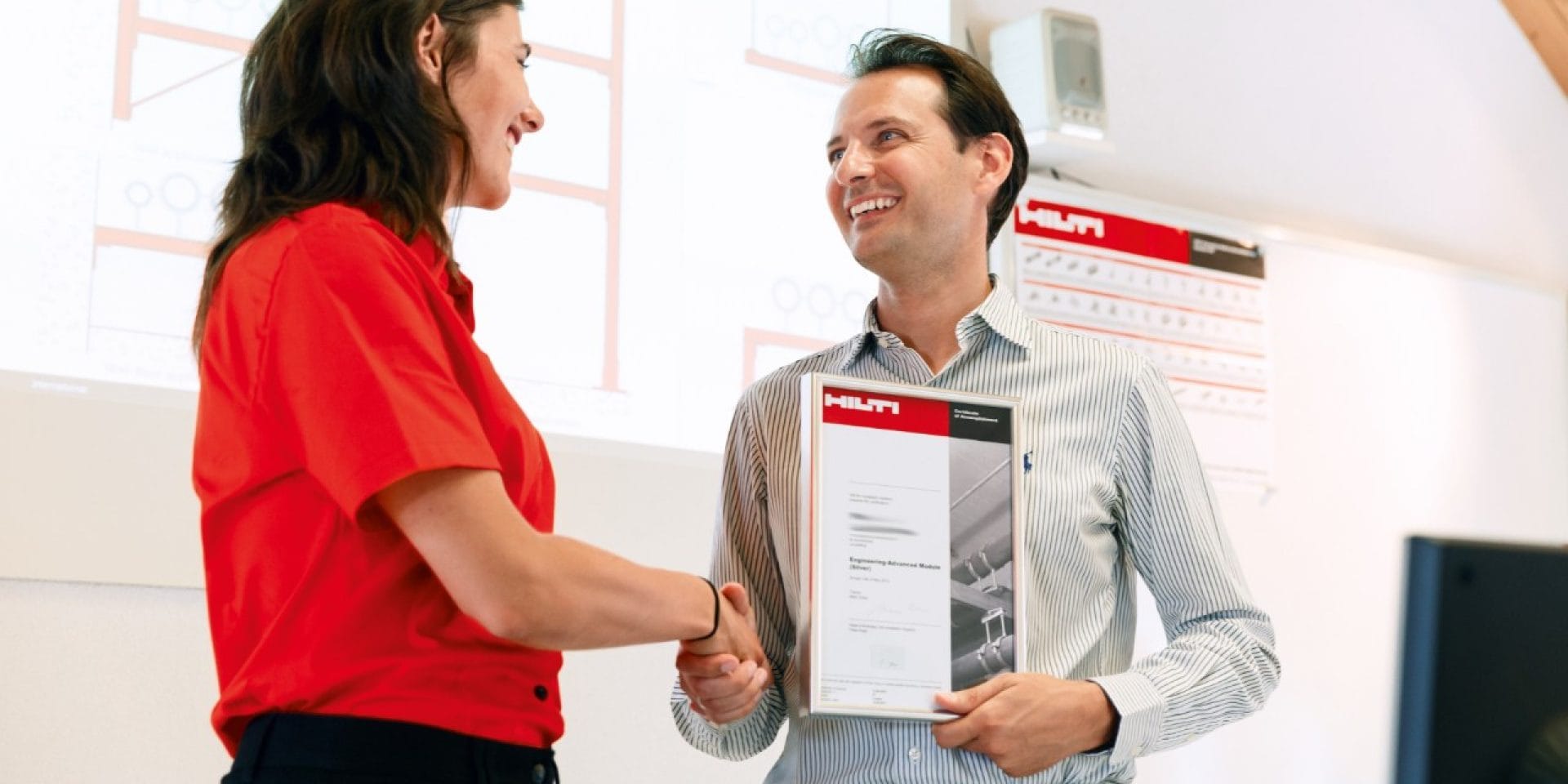 Increase competence and productivity
Reduce physical risks and insurance claims on the jobsite
Underpin your image as an attractive employer
Each participant receives a training certificate
WHAT'S INCLUDED IN THE TRAINING
Find out more about how to reduce damage to your health due to vibration on the construction site:
Become aware of the risks connected to hand-arm vibration
Responsibilities of employer and employee
How to bring in preventative measures using the STOP analysis
Professional, effective and hands-on learning
| Offering and structure of the Training |   |
| --- | --- |
| 1. Target Group | Workers, foremen, HSE experts |
| 2. Trade | All |
| 3. Duration | 1 hour |
| 4. Number of Participants | Up to 8 |
| 5. Documents | xx |
| 6. Certificates | Yes |
| 7. Dates | On request |
| 8. Location | Onsite in your company or at Hilti Store on request |
| 9. Price | xx |
HOW TO SIGN UP FOR TRAINING
Contact your local Hilti team for more details. Find out how to sign up for your own customized training or join a group training session near you.