Direct Fastening Operator Training
Online direct fastening operator training
Operate your direct fastening tools more safely, comfortably and productively
This online training program is designed for all construction professionals who want to get a better understanding of the fundamentals of direct fastening and how to operate Hilti direct fastening tools more safely.
WHY TAKE THE COURSE
This online course will help you to operate your fastening tools more safely, comfortably and productively. You will learn about how to handle, maintain and troubleshoot the tools. Upon successful completion of the course, you will obtain a certificate to operate our direct fastening tools.
WHAT CAN I TAKE AWAY FROM THE TRAINING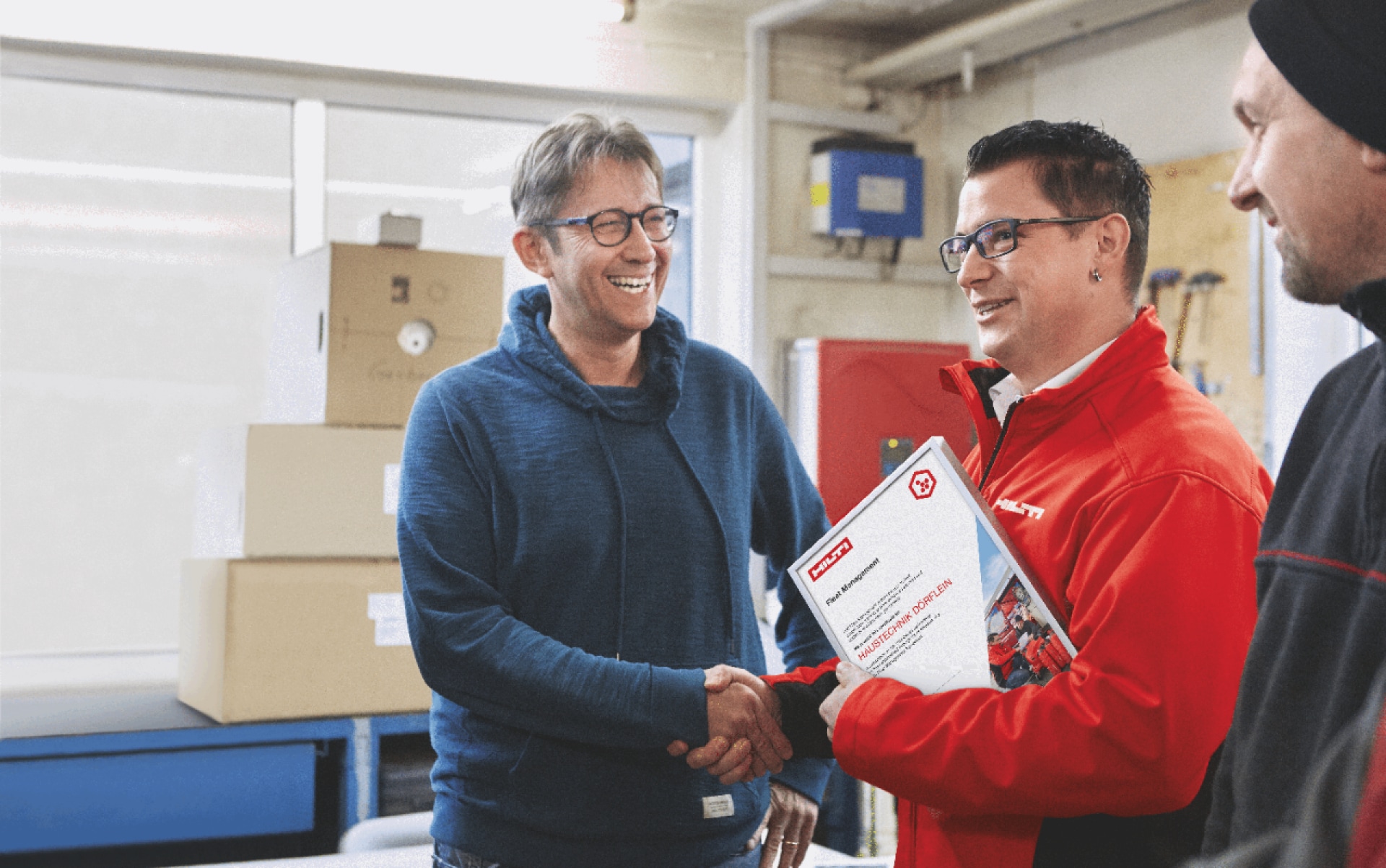 Upon completion you will be able to:
Understand tool applications and features
Describe basic direct fastening principles
Operate the tool and make fastenings more safely
Clean and maintain tools
Know about storage and disposal requirements
Know where to find more information
What's included in the training?
You will be guided through an interactive online training platform. If you need more information, you can watch short 'How to' videos and there are links to online resources.
At the end of the training, you will be asked a set of questions. You will need to correctly answer each question, if you answer incorerectly you will be asked to review the relevant section of the training and answer again. If you need to pause the course, you will be able to return to the point where you left it. When you have successfully completed the course, a certificate will be automatically issued.
| Offering and structure |   |
| --- | --- |
| 1. Target Group | Workers, Foremen, Jobsite Managers |
| 2. Trade | All |
| 3. Duration | 1 hour |
| 4. Number of Participants | Unlimited |
| 5. Documents | Available to download: Tool Operating Manuals, "Direct Fastening in Use" sign, Cartridge Safety Data Sheet, US product guide |
| 6. Certificates | Yes |
| 7. Dates | Anytime |
| 8. Location | Anywhere |
| 9. Price | Free of charge |
HOW DO I SIGN UP FOR THE TRAINING?
If you want a certificate for yourself, simply click "Sign up now".
If you already have a Hilti account and are logged in, you can directly access the online training platform. Otherwise you will be asked to login or create a new account by providing your email address and password.
We offer the training in English, Spanish and French. Simply select the language you prefer and you are ready to start.
If you have already passed the training but can't find your certificate, you can retrieve it again at any time from the training platform.
How do i sign up a team?
If you need to sign up more than one person, click "Sign up a team now"
You will then be forwarded to the Hilti online shopping cart where you can select the number of people you want to train. You can then invite them to the training and monitor their progress.
Team members will be able to complete the training in English, Spanish and French based on their individual preferences.